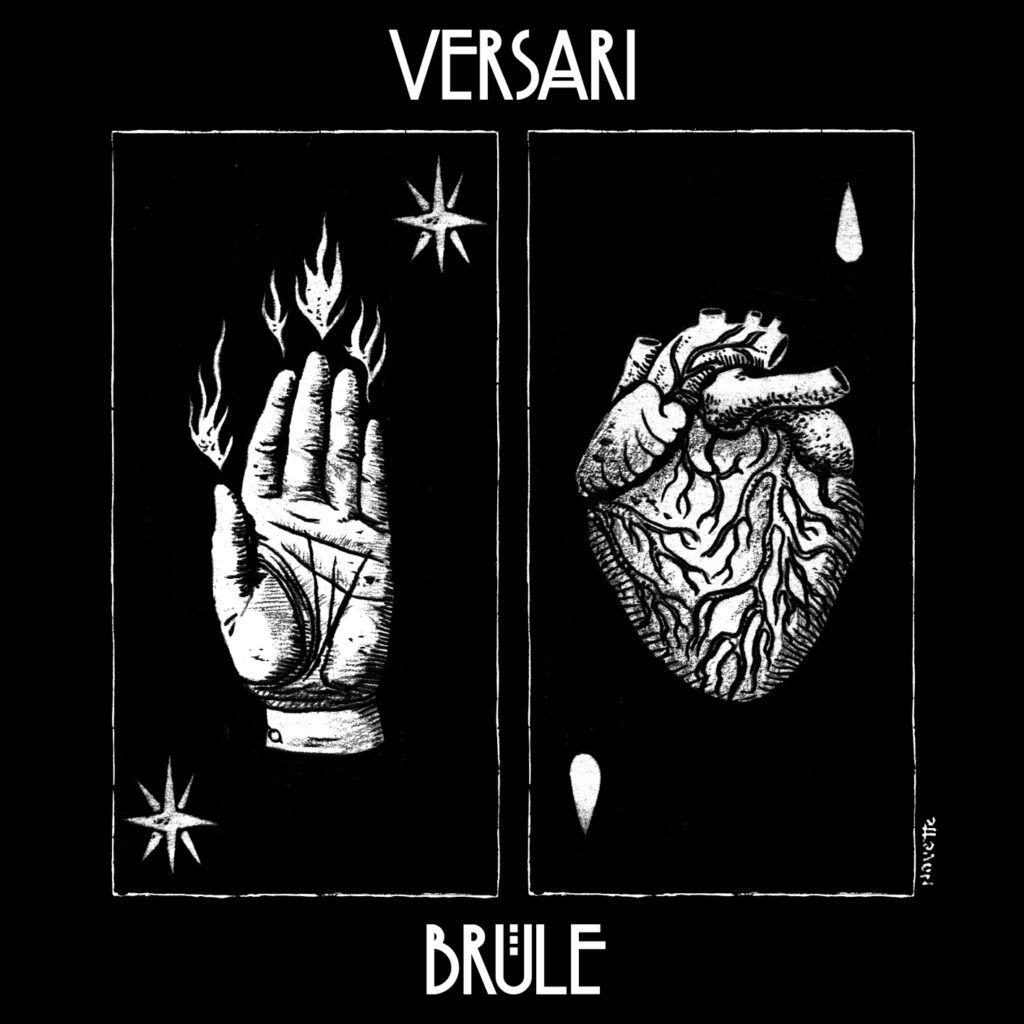 French post-punk band Versari have returned with a four track EP featuring three incarnations of single 'Brûle', including a remix by renowned producer Gareth Jones (Depeche Mode, Einstürzende Neubauten, Wire, Erasure).
Brûle, a menacing bass-heavy album standout, has been reimagined, remastered and shortened, and cuts deep to the heart of who Versari are. The EP also includes a remix by Erica Nockalls (The Wonder Stuff) as well as a School Daze remix of 'Des Images'.
The evolution of Versari is one of continuous propulsion. Their dark brooding sound, sits faultlessly against the seductive backdrop of Paris' 'City of Light'; a contrast of cultures, colliding to beautiful effect.
The UK release of their second album Sous la Peau in November 2020, saw their abrasive post-punk sound, and ambitiously painful literary outpourings, gain admiration from tastemakers and fans alike.
Go check it out!
'Brûle' is now available as a digital EP in our webshop. Or check it out on Spotify: