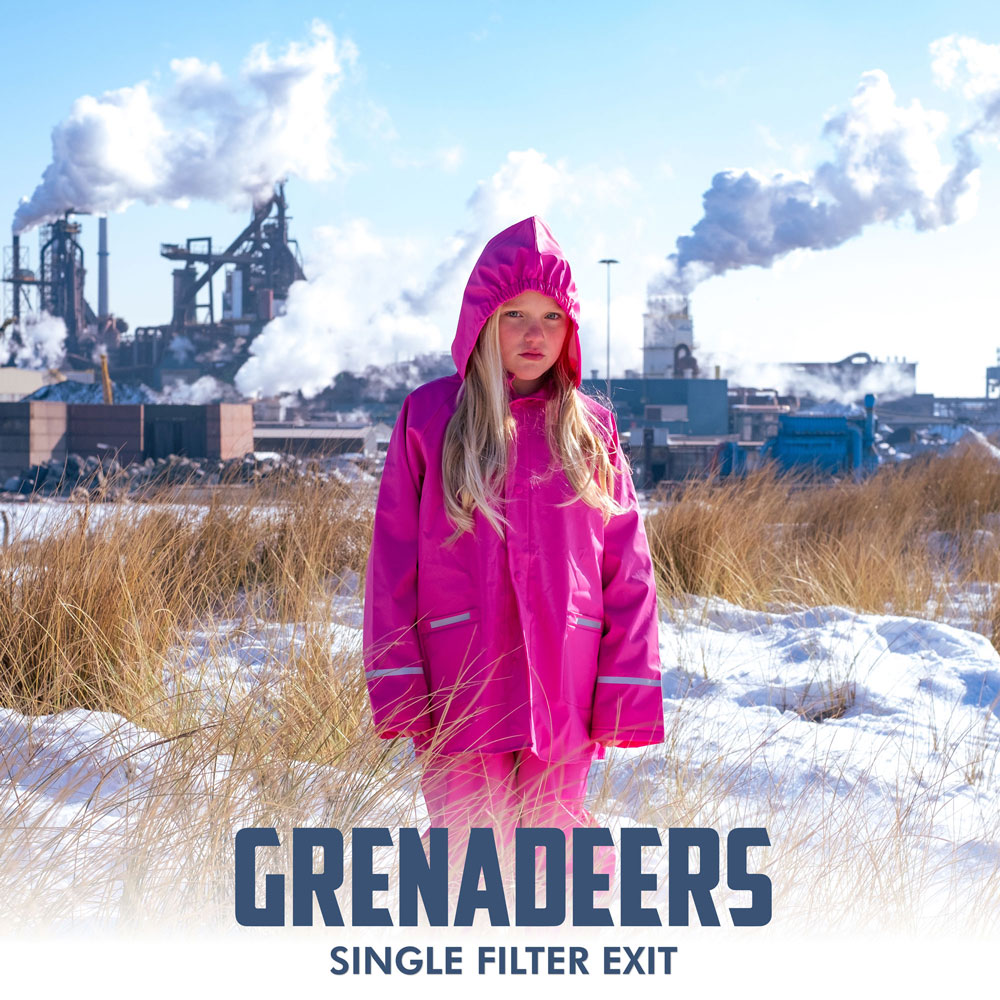 Today alternative rock band Grenadeers released their single "Single Filter Exit". It is the second single of the forthcoming EP, which is planned for this summer.
A single in a post-apocalyptic scene
The song is set in a post-apocalyptic scene, in which none of the Paris Agreement's long term climate goals were met. The band deals with the question on how they would look back on the times we live in now, while searching their own conscience as well. They wonder if they were also guiltly, standing in the midst of it all without truly grasping the width of the problem because they were absorbed by their daily worries. It's not a comfortable notion, and in this song there's no happy end. But it is an honest reflection of what occupies the band's minds in these turbulent times.
Lyric video
A lyric video also came with the track, where images are shown in the background that fit the realms of climate change. Not an easy subject, but good to face, says Grenadeers.
The first single was about the fact that social media is taking over too much of our lives, and at the same time we are not very social and not looking around at things that really matter. In this way the band tries to draw attention to a social problem in every song.
Go check it out!
"Single Filter Exit" is now available as a digital single in our webshop. Or check it out on Spotify or YouTube: