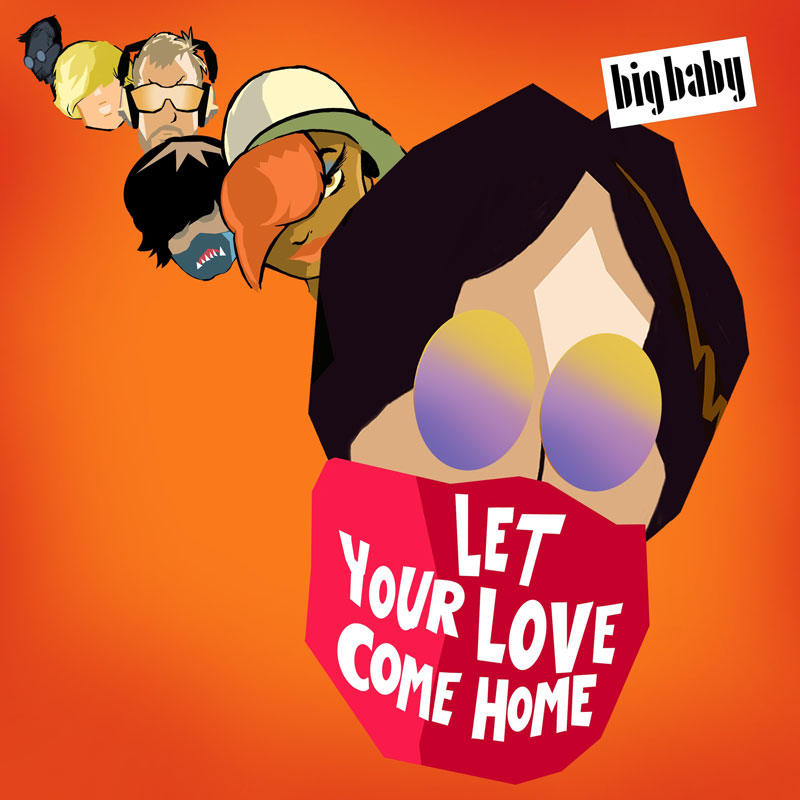 The baby has awakened from hibernation. After 'Shine On' and 'Talk About Us', it's now up to 'Let Your Love Come Home' to steal the musical hearts.
The first two singles had a high level of "funkyness" and got a summery vibe. With this new one, Big Baby creates a more raw winter atmosphere. The use of voice is rougher and the guitar and drums are louder. During the solo singing, the vocals sound a little like Liam Gallagher's.
With this song the baby continues to grow fast. Another catchy and danceable song. After three such masterpieces we can say that it is time for Big Baby's debut album. We can't wait!
Also the music video is fantastic, which also emphasizes the winter feeling. And in this they finally reveal who is behind Big Baby. That means, you now can see who they are. We will introduce them to you later.
Later this year Big Baby will release their debutalbum. Wanna stay informed? Then sign up for our newsletter! 😀